make it a moment.
TED BAKER OCCASIONWEAR 2023 // 'MAKE IT A MOMENT'
STARRING: REBEKKA SANDOK, TY OGUNKOYA, JENNIFER COLE, LAURA BARROS,
LEWIS JAMISON, GEORGE LA PAGE
For your entertainment pleasure, Ted Baker cordially invites you to the showstopper of this season's social calendar. A bells and whistle stop tour of glitz and glamour, a round-trip ticket to style and a double-decker serving of dazzle and dancing. Buckle up, your summer of soirees awaits.
a sense of occasion
Invites at the ready, grab a glass upon arrival. From the first cork pop of wedding season to the last dance of summer, this is the elegance fit for any occasion. With sophistication due its moment in the spotlight, the show's about to begin.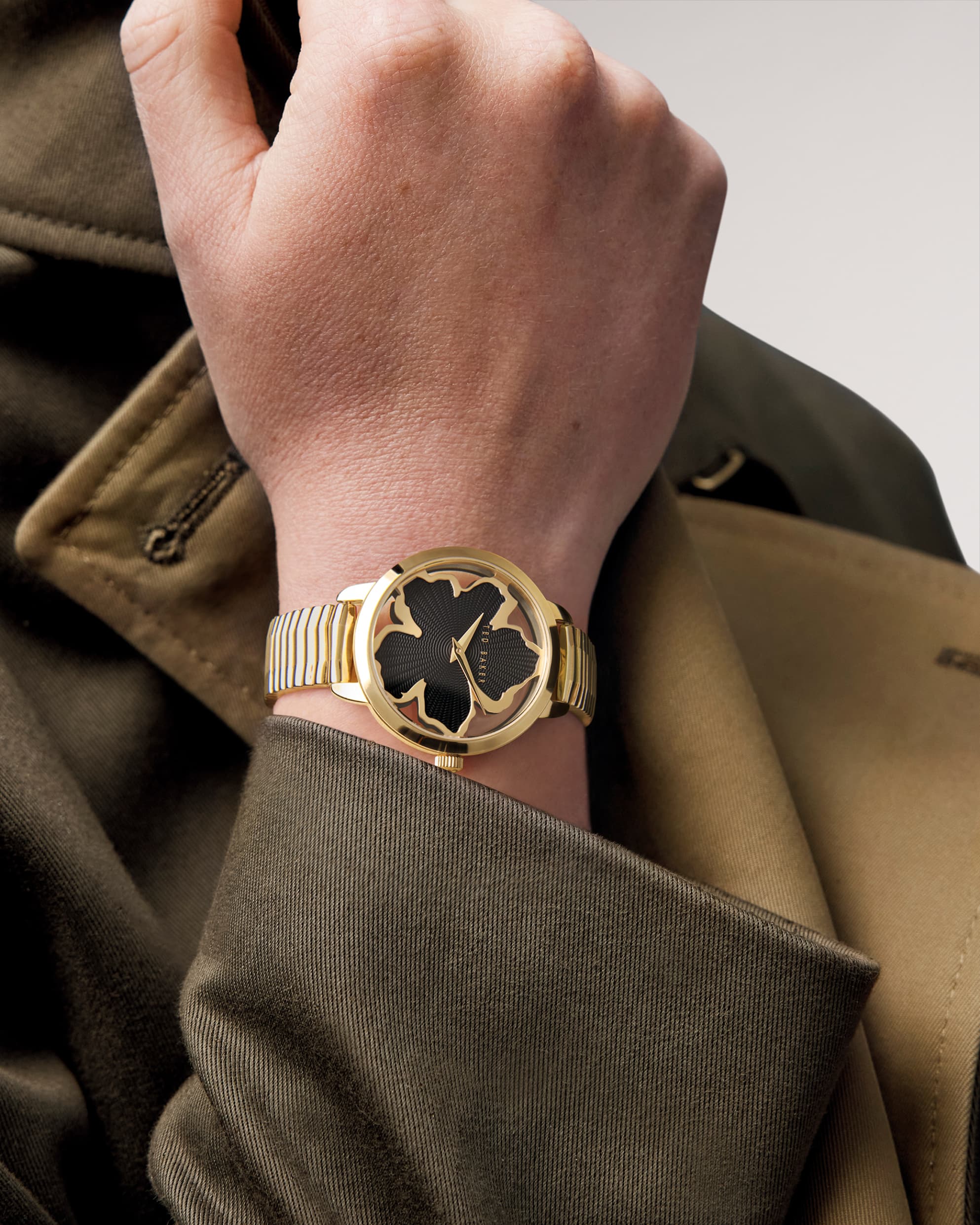 LILABEL
Extremely sophisticated and elegant, LILABEL features a magnolia see-through dial combined with refined gold-toned stainless steel, for a feminine and fashionable look.
Shop now
From making an entrance to leaving lasting impressions, these are the looks that make it a moment. A guest list of attitude, anticipation and excitement, this season we're going big on refinement and personality..
style is served
And on the menu this evening, you'll find tailoring that needs no introduction, a pairing of traditional sartorial flair with contemporary casualisation and a slice of British mischief to finish. And across womenswear, sleek yet statement dressing accompany those all-eyes-on-you accessories. It wouldn't be event season without them.
life and soul of party season
the main event
Ladies and gentlemen, the dance floor is calling. The moment you've all been waiting for, we're bringing a sense of occasion to a knees-up near you. Flick off those heels, leave the jacket on the back of a chair, the most stylish of summers is just an RSVP away.